THE FINESSE OF TRADITIONAL KNOW-HOW
RozoyPicot's wines are produced using a traditional French method.This rigorous 6 stages process gives our sparkling wines their identity.The grapes are manually harvested to be pressed in a process called "pressurage". The juice is fermented in containers in order to obtain a wine called "vin tranquille" it is a non-sparkling wine. The oenologist will then assemble different wines in order to obtain the best vintage with the desired character, this is called "assembly". The "tirage" is the stage in which we had a combination of sugar cane and yeast before enclosing our bottles. The wine is bottled with a temporary bottle cap. The wine rests for 15 months. The temporary cap is then frozen to trap the dead yeasts to be removed.The bottles receive their final cork and are ready to be packaged.
NATURAL CANNABIS AROMAS FOR NEW SENSATIONS
Rozoy Picot's temperament lies in the flavors we use. We take great care to select the best cannabis flavors also called "terpenes".What are terpenes?Aromatic molecules that are present in many plants, terpenes are their true olfactory and taste signature. As of today, the cannabis plant is the one that contains the most with over 140 different terpenes, which gives it an exceptional olfactory complexity and taste. We found the best combination between the OG KUSH and AMNESIA CORE CUT varieties and those of the white wine to offer you a brand-new experience.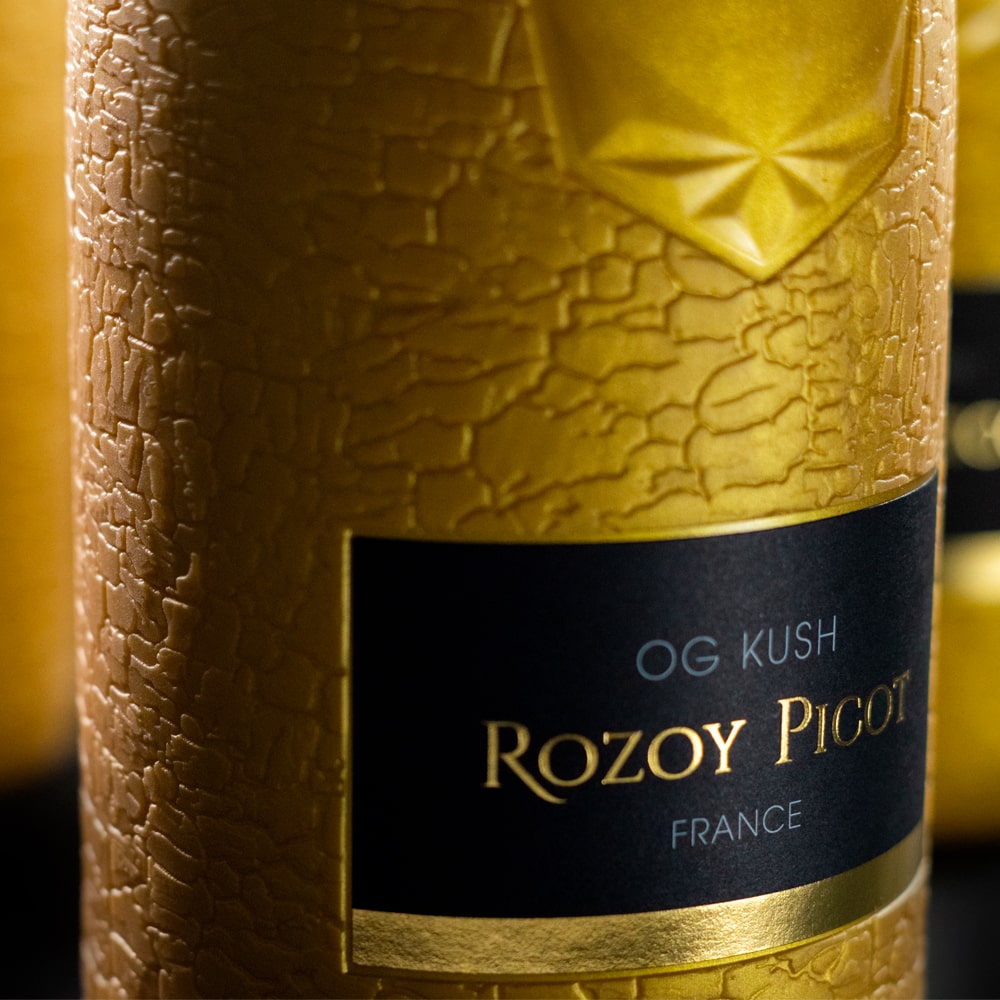 ROZOY PICOT'S EXPERIENCE IS THE PLEASURE
To taste Rozoy-Picot is to experience a unique drink. Our range is perfect for festive evenings and parties. They offers rare sensations never seen elsewhere. Forget the already-buzz and share Rozoy-Picot with your friends!
To offer